Archive for the 'Byzantine Macedonia' Category
Thursday, October 23rd, 2008
Some books that mention info about the origin of Cyrillos and Methodios from primary sources: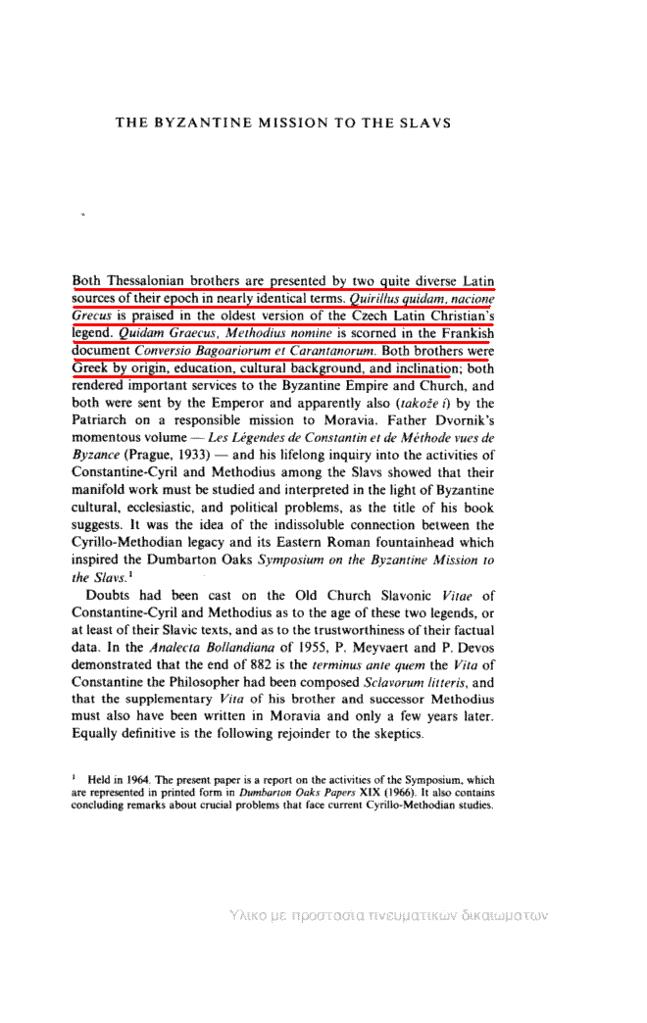 Quote:
Both Thessalonian brothers are presented by

two quite diverse Latin sources of THEIR EPOCH in nearly identical terms

. Quirillus quidam, nacione Grecus is praised

in the oldest verion of the Czech latin Christian's legend

. Quidam Graecus, Methodius nomine is scorned in the Frankish document

Conversio Bagoariorum et Carantanorum

. Both brothers were Greek by origin, education , cultural background and inclination; both rendered important services to the Byzantine empire and church, and both were sent by the emperor and apparently also by the Patriarch on a responsible mission to Moravia.
'Concluding Remarks about Crucial problems of Cyrillo-Methodian Studies' by Roman Jakobson